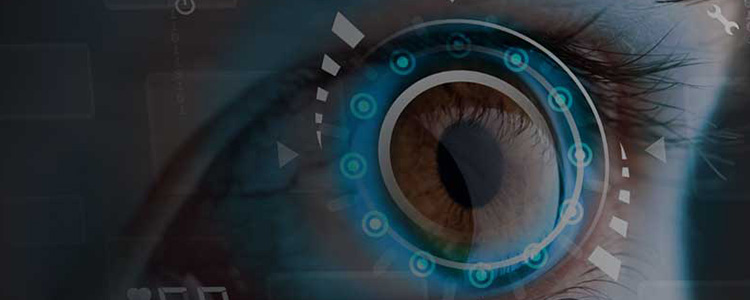 Biometrics
NEC is the global leader in the field of Biometric authentication. We started the R&D of Biometrics authentication technologies including Fingerprint and Facial Recognition in the 1970s. NEC's unique and highly accurate biometric authentication technology solutions are deployed worldwide.
Biometrics is the technical term for body measurements and calculations. It refers to metrics related to human characteristics. Biometrics authentication is used in computer science as a form of identification and access control.
NEC's original Biometric authentication technologies cover six areas—Facial Recognition, Iris Recognition, Fingerprint/Palm Print Recognition, Finger Vein Recognition, Voice Recognition and

Ear Acoustic Authentication. NEC is a global leader in biometric technology and many of these products and solutions are the best in their class in the world. NEC provides the most suitable solutions to customers' needs with its

Biometric authentication technologies. In addition, by combining multiple Biometric authentication systems, NEC's solutions bring about even more robust Biometric security systems.
Our areas of expertise in biometrics
NEC Biometrics

NEC is a leader in the field of Biometrics. Our biometric technologies sit within our Bio-Idiom brand in various applications and in effective combinations to realise a world where anyone can utilise digital contents safely and securely. We work with some of the leading companies and government agencies in order to deliver biometric security solutions, helping to keep the public safe and secure.

Biometric data

Biometric data is captured and stored securely in order to improve the identification of individuals within a specific setting. Whether that's identifying troublemakers at a stadium event or validating an individual's identity at border security, our biometric technology has a wide range of applications that can be deployed across a variety of industries and sectors.

Seamless Travel with Digital ID

What if you didn't have to carry cash, credit cards or a passport when you travel? What if checking in for a flight or checking out at your favorite store was as simple as taking a selfie? What if there was one technology that could make your hotel, banking and entertainment experiences safe and simple?

It sounds too good to be true, yet that's what NEC's Digital ID promises to deliver in the future.

NEC Neoface Watch

Proven to work in the real world, not just the laboratory.

NeoFace Watch is a high performance, highly scalable face recognition software application, providing the most accurate and fastest results for the most demanding real-time or post event face recognition use cases: large volumnes of data throughput, large numbers of users, large numbers of devices, large scale deployments.

Download brochure

NEC NeoFace Reveal

Advanced criminal investigation solution using face recognition technology.

NEC's NeoFace Reveal is a latent face workstation providing law enforcement and crime laboratory agencies the ability to enhance poor quality latest face images, search against their mugshot repositories and locate potential candidates.

Download brochure
Contact our experts today