A Model for Sustainable Urban Living

Over decades, global population growth has continued in tandem with urbanisation, a trend that is likely to persist into the foreseeable future. A United Nations report estimates that by 2050, 68% of the world's population will live in urban areas, up from 55% currently. This presents various challenges to city planners, in ensuring the safety, security, well-being, and ease of living of urban dwellers:
Protection from criminal activities
Protection from diseases or pandemics
Protection from natural disasters
General health and well-being
Safety of infrastructures
Efficient public services, supported by digital technologies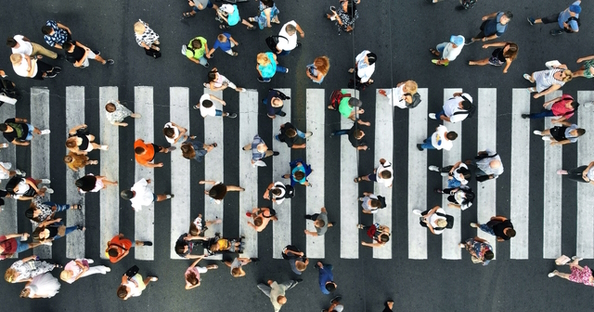 For over half a century, NEC has been creating solutions to address existential issues and threats in areas such as the above. Our solutions span every major sector including healthcare, government/public services, transportation, and finance. Our goal has been to provide innovative solutions to ensure sustainable living across a cross-section of needs in societies.
Smart Selangor Delivery Unit
NEC was involved in providing technologies for the Malaysian state of Selangor's Smart Selangor Delivery Unit (SSDU).

Selangor, located in West Malaysia, is already Malaysia's most advanced state. Its goal is to become a smart state by 2025, by leveraging digital technologies.

The SSDU was created to improve situational awareness of various parts of Selangor in three key areas:
The general environment
Disaster management
24x7 public services
NEC's technologies were implemented at the SSDU's operations centre, created in 2021. The role of this centre is to perform centralised monitoring and analysis of live sensory data received from smart applications, as well as CCTVs installed all over the state.

One of the hallmark features of the Smart Selangor Operations Centre (SSOC) is its massive video wall – the biggest in the state. This video wall can be split into multiple windows, facilitating the monitoring of various areas and where necessary, zooming in on specific areas to scrutinize, if there is a concern.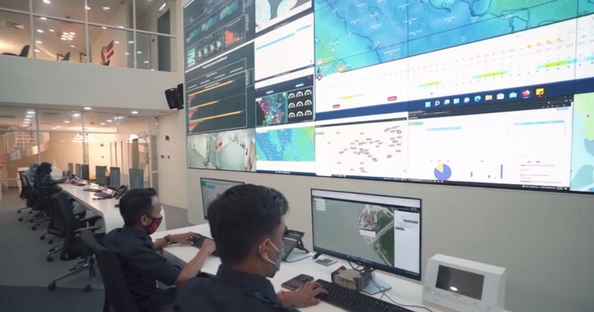 The video wall provides a 'bird's eye view' to developments in the state, especially during a crisis event. Speaking of crises, sitting above the command centre of the SSOC is a smart crisis room with state-of-the-art NEC technologies facilitate real-time insights and speedy decision making.

One of the features of the smart crisis room is an all-in-one collaboration board, a simple to operate and fast to set up tool that integrates a white board and a hi-definition wireless screen, along with a high-quality audio system. Additionally, the tool also integrates a media player functionality, providing instant video playback of footages. The crisis room is also equipped with a top-of-the-line mobile smart rack, a mini-mobile data center that comes with its own server and a cyber security system to protect all the valuable data collected from hackers and viruses.
47,000 people evacuated during floods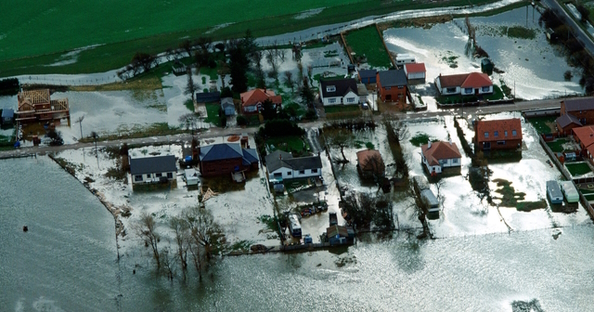 The SSOC swung into action in December 2021, when floods overwhelmed various parts of Selangor and thousands of people were stranded. Across two days, under the direction of the SSOC, emergency responders evacuated 47,000 victims to safety. The SSOC's work was not done with that. For three weeks thereafter, the centre also organised cleaning and aid distribution to the affected.

According to a report by reinsurer Swiss Re , climate change is anticipated to cause more frequent and more extreme weather events, such as floods. Currently, floods affect a third of the world's population – more than any other disaster. Even as NEC inculcates the need to tackle climate change due to human actions, we are committed to mitigating the impact of natural disasters on societies today. Accurate, timely and voluminous data are crucial to this.
It is not only during emergency situations that the SSOC's response is called upon. The SSOC is monitoring and collecting data real-time, on various metrics around the state – weather warming, the dam and water supply, water levels at rivers and canals, rainfall, air pollution, haze levels, high/low tides, and others – all of which are likely to pose threats to urban living.

The quality of public transportation is another area which the SSOC is monitoring. Public transportation is extremely important to urbanites, given the high stresses and demanding schedules of city living and working. Buses that are timely, that are not too crowded, and which do not run into traffic jams can help to enhance convenience for passengers. Close monitoring of bus schedules as well as the conditions of travel, can help to finetune and improve this public service.

The digital ecosystem that Selangor is creating will soon be a model for not only other Malaysian states to emulate. In all likelihood, it will be viewed as a case study by other countries hoping to make urban living more sustainable. And we at NEC, stand ready to provide the enabling technologies to help realise their visions.