Fostering sustainability in the hotel industry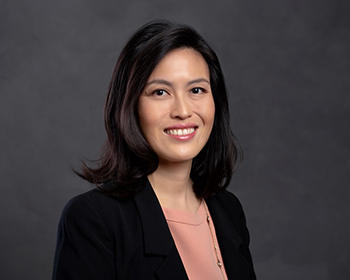 The Singapore Hotel Association (SHA) represents the collective voice of 160 member hotels in Singapore. Its primary objective is to safeguard the interests of its members, guests, and the hotel workforce. One of the areas of focus for the Association is Sustainability. In this respect, SHA has been working closely with its members on this green journey.

We asked Ms. Kwee Wei-Lin, President of SHA, and Senior Vice President of Hotels, Pontiac Land Group, on the Association's next steps in fostering sustainability in the industry.
Q1: How does SHA promulgate sustainability practices across the hotel ecosystem?
Hotels in Singapore began their journey towards sustainable tourism more than a decade ago, focusing on environmental conservation and advocacy. In 2020, the SHA and our member hotels formed the Hotel Sustainability Committee (HSC), comprising representatives from hotels and government agencies. Under the guidance of the HSC, SHA and the Singapore Tourism Board co-developed and launched the Singapore Hotel Sustainability Roadmap in March 2022. Specifically, two targets were set for the industry:

At least 60% of hotel room stock to achieve internationally recognised hotel sustainability certifications (e.g. from the Global Sustainable Tourism Council) by 2025


Commence tracking of carbon emissions by 2023, and reduce emissions by 2030, with a view to achieving net-zero emissions by 2050

To help members in achieving the targets above, the HSC is overseeing the development of a hotel sustainability playbook for the industry.
Q2: Do you think there is enough focus on sustainability concerns at the hotel management boards and C-suite levels?
Singapore hotels have been progressively upping the ante on sustainability practices. Simultaneously, a growing number of travellers are seeking eco-friendly options. According to the Booking.com Sustainable Travel Report 2022, 71% of travellers want to make a greater effort in 2023 to travel more sustainably, a 10% increase over the previous year.

Travellers are also increasingly hungry for meaningful travel experiences and immersive local engagements. Their desire to contribute to the local community goes beyond economic opportunities, to recently, leaning more towards other local participatory approaches, like supporting local enterprises, local F&B sourcing, having hotel amenities crafted by local artisans, or devoting personal time to local community projects.
Q3: Is the current regulatory framework alone enough to compel change?
In addition to the regulatory framework, there must be an overall shift in mindset to incorporate sustainability practices in our way of living. The SG Green Plan 2030, which is a whole-of-nation movement to advance Singapore's national agenda on sustainable development, is an excellent initiative to galvanise collective action to champion eco-friendly practices.
Q4: What are some of the more "forward-looking hotels" doing to promote sustainability?
We are heartened to see the implementation of many initiatives across hotels:
Many hotels are offering guests the choice to opt-in/opt-out of daily housekeeping.
Fairmont Singapore and Swissotel the Stamford have implemented a rooftop urban aquaponics farm to produce vegetables and fish for their restaurants.
The JW Marriott Singapore South Beach has deployed a microclimatic canopy to harvest rainwater and convert solar energy to electricity; the canopy also doubles up as a naturally ventilated shelter for guests.
Hilton Singapore Orchard has installed sensor technology that turns on lights and air-conditioning when guests enter; when guests leave, the lights switch off automatically while the air-conditioning resets to 24 degrees Celsius 20 minutes later.
In addition to its array of sustainability initiatives, Marina Bay Sands has created an activity book for children to learn more about the green initiatives at the resort.
Other initiatives include the installation of a trigeneration plant to reduce energy consumption, dual flush toilets, encouraging guests to reuse towels and linens, an AI food waste management system and replacing plastic-bottled water with in-room filtration taps.
Q5: Are procurement divisions within hotels embracing sustainability?
Sustainable sourcing is a key focus area under the Singapore Hotel Sustainability Roadmap. In line with this, hotels are opting for eco-friendly products such as earth-friendly materials for packaging and eco-green chemicals for cleaning. Where possible, hotels are also buying local products and some have even implemented farm-to-table concepts to minimise their carbon footprint.
Q6: Do Singapore hotels recognise that adopting sustainability practices can help lower operational costs?
Singapore hotels are increasingly cognisant that reducing their carbon footprint can have a positive impact on their operational costs. This awareness is growing in tandem with evolving traveller preferences towards more sustainable practices. As an industry, we are also increasingly strategic, engaging all stakeholders to partake in conserving energy and water and minimising solid waste.
Q7: How can technologies such as contactless and biometrics (i.e., face-recognition) contribute to sustainability in the hotel industry?
Contactless technologies and biometric solutions can help hotels minimise the use of paper and printing, thus reducing the impact on the environment. Prior to the onset of COVID-19, hotels were already working on transforming their operations by redesigning jobs and leveraging technology solutions. The pandemic hastened the adoption of contactless check-ins/check-outs, digital menus and service delivery robots. Hotels are also looking upon these solutions as means to enhance service delivery and guest experience.
Enablers for sustainability
To help hotels be more sustainable, NEC has introduced various technologies over the years, including contactless check-ins and check-outs that were increasingly adopted during the COVID-19 pandemic. Thanks to the high precision and reliability of NEC's face recognition technologies, NEC solutions could be readily implemented at hotels. In fact, NEC's biometrics technologies have been ranked as the most accurate in the world by the US National Institute of Standards and Technology*.
At JEN Singapore Orchardgateway and JEN Singapore Tanglin, NEC's face recognition technologies have been deployed to seamlessly verify guests' identities and validate their stays with the Singapore Immigration & Checkpoints Authority (ICA). Once this backend process is done, a room key is dispensed. The entire check-in process is completed within minutes.
There are several benefits to hotels in going contactless: minimisation of direct contact/interaction, reducing the chance of COVID-19 spread; redeployment of staff for check-ins and check-outs to other roles; and the opportunity to perform crowd density analysis, to prevent potential overcrowding.
Using the same face ID captured during registration, the solution can be further scaled to enhance the guest experience in the following ways:
Breakfast entitlement matching when guests walk into restaurants
Access to hotel facilities like gym, pool, hotel lounges, or executive clubs
Ability to make payment at shops or restaurants in the hotel premises using the face ID
*

NEC ranked No.1 several times as the world's most accurate face recognition technology in vendor tests conducted by the US National Institute of Standards and Technology (NIST).
The evaluation results do not represent recommendations by the US government for specific products.