The NEC Foundation – supporting the aspirations of young Filipinos


To Wincor D. Cas, the financial assistance that he received more than 20 years ago made an important difference to lift himself and his family from poverty. His father, who worked as a personal driver, was the sole breadwinner for the family of seven. As such, Wincor's family often struggled to make ends meet.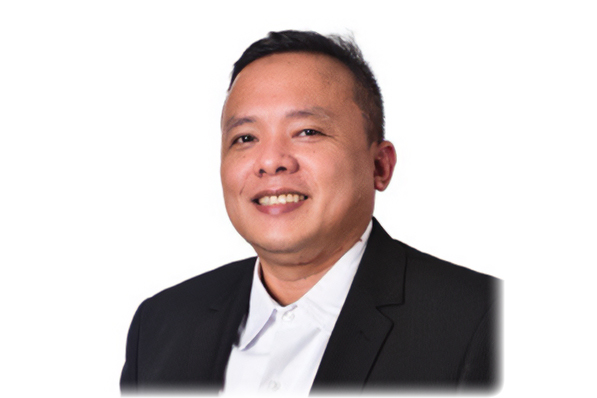 Despite the difficulties, Wincor managed to make it to the Technological Institute of the Philippines, to pursue a degree in electrical engineering. However, his financial situation proved a challenge as he was about to start the second year of his electrical engineering course.
"While I did have a local scholarship for tuition fees, I still had to pay for other fees and did not have money to support my daily needs, including buying the books and project materials," he said.

Thankfully, the NEC Foundation's scholarship programme provided Wincor with much needed financial assistance. He was able to purchase all the books and materials he needed. Most importantly, by addressing his financial challenges, it also provided him peace of mind. "I was able to focus on my studies and find the drive and inspiration to improve myself every day, finish my studies, and then go on to help my family," he said.
Wincor, also applied for, and was accepted to pursue a specialist course in computer fundamentals. This was to prove beneficial for his career later.

Upon graduation, he joined Concepcion-Carrier, which designs and manufactures air-conditioning products under various popular brand names, as a junior R&D engineer. Over the years, he worked in various departments and acquired significant knowledge in engineering and product development.

Today, Wincor designs air conditioners. He was responsible for spearheading the development of Concepcion-Carrier's first local inverter product. He is particularly proud of this because inverter technology is more energy efficient, which reportedly conserved as much as 40 % energy, and consequently, reduces the amounts that consumers pay as well.

"Without the NEC Foundation, maybe there is no Wincor today," he said. "I am really indebted to the scholarship program as it helped me finish my studies and find a job of my own, which has allowed me to help my family and others," he added.
Susan Pancho-Festin is another scholarship beneficiary of the NEC Foundation. As a student, Susan had a keen interest in mathematics and problem solving. In high school, she was introduced to basic computer programming and found it to be a good fit for her interests.

Susan said, "They (NEC Foundation) took a chance on me and gave me the opportunity to study outside the Philippines. My stay with the research groups at Royal Holloway and Cambridge gave me the opportunity to work with and learn from talented professors and colleagues, who inspired me."

Susan credits her mother for being a strong influence on her since childhood: "She was my first tutor and from her I imbibed a love for learning. It was also her dream for me to have the opportunity to study as much as I can, for as long as I can."
However, the opportunity to study overseas or to pursue further studies is typically not something that middle-class Filipinos have. She said, "Studying abroad and attaining a post-graduate qualification are luxuries for middle class children in the Philippines. The NEC grant has allowed me to fulfil my mother's dream for me and I am extremely grateful for that."

Today, Susan is a faculty member at the Department of Computer Science, at the University of the Philippines-Diliman (UP Diliman), where she first obtained her computer science degree before she went overseas. She heads a small research group focused on applications of cryptography in ensuring computer security.

Naturally, Susan is a strong believer in the societal benefits of digital technologies. She said, "Digital technologies can improve our lives since they can be used to equalise Filipinos' access to information and services. For example, telemedicine allows for remote patient consultation; e-learning can augment a student's school lessons; the Internet enables work-from-home. The challenge is to provide such access to more Filipinos."

She added, "Hopefully, my teaching will help to produce graduates who become part of the ICT workforce. The research projects I have been part of have also hopefully contributed to providing access to more ICT-enabled services, such as the e-learning applications that our team has developed."
The NEC Foundation's mission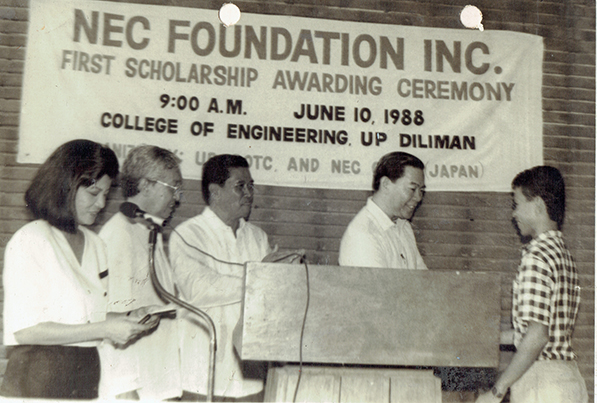 Established in 1986, NEC Foundation's mission is to provide scholarship as financial aid to academically deserving students in the fields of engineering and computer science. To date, the Foundation has assisted more than 300 individuals fulfil their academic aspirations.


The NEC Foundation contributes to the United Nation's Sustainable Development Goals (SDGs) – quality education and reduction of inequalities. Wincor's and Susan's cases are illustrations of how the NEC Foundation also serves SDGs such as reduced inequalities, sustainable cities and communities, affordable and clean energy and responsible consumption and production.
In the Philippines, NEC also undertakes a range of other corporate social responsibility (CSR) activities that contribute to the SDGs. These activities include supporting the underprivileged and maintaining ethical and sustainable procurement practices. To learn more about NEC Philippines' CSR programme, visit: https://ph.nec.com/en_PH/about/csr/index.html.