Creating a corporate culture for sustainability and Green Initiatives for Waste Management


As broad-sweeping and ambitious as the United Nations' Sustainable Development Goals (SDGs)*1 are, one should not under estimate the impact of our day-to-day actions in contributing to it. We interviewed business leaders at SGTech member, NEC, to learn how they cultivated a sustainability mindset at work.
Developing a Higher Level of Conscientiousness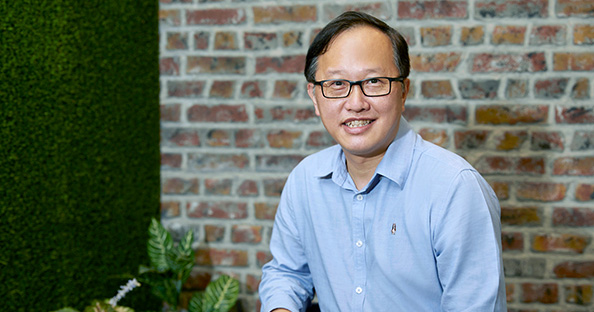 At NEC, an SGTech member, we believe in the importance of taking collective action and being part of the solution to sustainability in Singapore and globally. What is really required is a higher level of conscientiousness about the impact of our actions. To Neo Boon Chye, the head of regional MIS at NEC, this conscientiousness comes naturally. "Growing up in a generation of baby boomers, we never had enough and were always taught to share," he explains. "Repair and repurpose was always in our DNA, with disposal being the last resort."

Neo considers himself fortunate today to have a team that not only shares his enthusiasm but also has the skills to diagnose, repair, replace or salvage spare parts in IT equipment that are beyond repair. Across NEC, staff are also encouraged to regularly clean and care for their laptops. This way, equipment lasts longer, obviating the need to replace them earlier than 'nature' intended.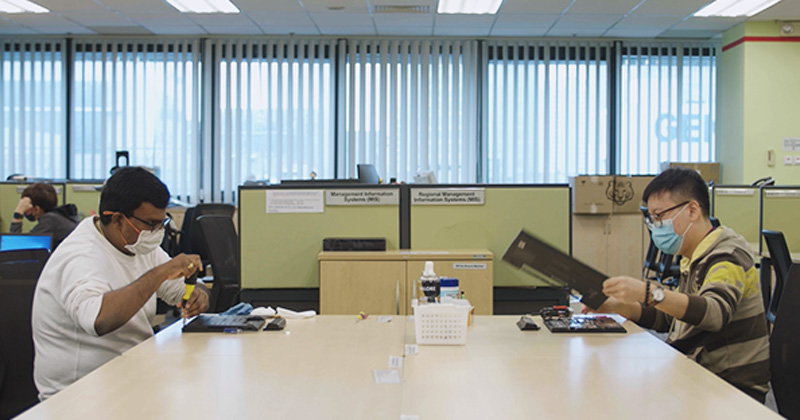 "I encourage everyone to take that step to embrace sustainable habits, both at home and at work," Neo adds. "Reuse, repair, recycle, reduce, and give careful thought to the environment the next time you make a purchase or dispose an electronic device."
Prioritising Durability in Purchase Decisions
NEC is a key solution provider in contributing to the UN's SDGs. Beyond that, it also works with organizations such as SGTech to support local efforts to create a sustainable society. Recently, as part of SGTech's eRevival Square initiative, NEC pledged to conserve digital assets by procuring laptops that are of higher specifications and hence are more durable, so that they do not become e-waste very quickly.

Procuring more robust products pays dividends in other ways as well – by reducing computer downtimes, saving on maintenance costs, and improving the productivity levels of staff. Prioritising durability in purchase decisions also indirectly pressures manufacturers to make products longer lasting.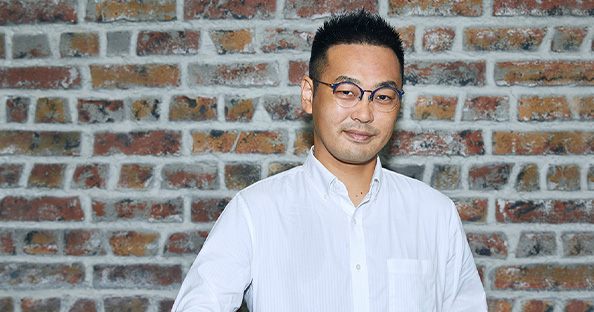 Daisuke Ogawa, Head of Regional Purchasing & Logistics at NEC, is an avid photographer who sees the beauty in the natural world and understands the importance of preserving it. Before Ogawa purchases any photography equipment, he checks the specs to make sure they are appropriate for the types of pictures he takes and also scrutinises their product life cycles.

Given his role as functional lead in the procurement department, Daisuke appreciates the difference that he can make in encouraging and formulating company policies, with regard to sustainable procurement practices. Similar to how he makes his photography purchase decisions, he also checks on the requirements of staff to ensure that equipment procured will meet their needs, and will function for a longer period of time.

"The value of any product should not be just measured by the initial investment amount, but by the total cost of ownership and return on investment, which include the product life cycle, as well as the productivity enhancements it creates for staff," he says.
NEC also contributed to SGTech's Tech4Community 2021 initiative to make digital access more inclusive.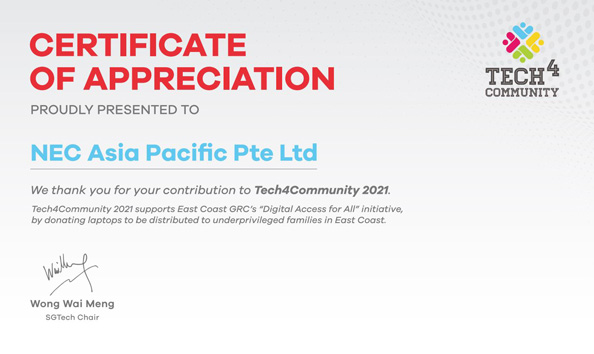 NEC has developed a workplace culture where even if a product is old, it does not cease to be of value. As part of SGTech's Tech4Community initiative to make digital access more inclusive, NEC recently donated preowned laptops to underprivileged families in the East Coast, Singapore. The programme is a demonstration of how public-private-partnerships can be contribute to reducing inequalities in digital literacy.

NEC believes that technological innovation holds great promise, not only to make our lives better, but also in doing so in a sustainable fashion. Given our fast-paced lives, dictated by daily targets and chores, it is easy to forget that the way we live our lives can make a difference. Recognising, this is the first step to creating lasting change.
Building a city of Green Possibilities together at work, play, and home
In Singapore, NEC APAC staff dispose of unwanted E-waste*2, Plastics, and Paper from home and at work into the recycling bins located within the NEC APAC office. We partner with National Environment Agency (NEA) Authorised Waste Recycling Vendors to depollute, data report, material recover, re-use functional Electrical and Electronic Equipment (EEE), and data sanitize. We monitor NEC APAC's monthly recycling rates and raise awareness amongst staff to build a greener and more liveable society. We actively promote the reduction, reuse, and recycling (including securities sales) of waste.

We also help our customers by providing free collection of unwanted E-waste and Packaging (with proof of purchase from NEC APAC).
Please contact NEC APAC Environment Promotion Office for queries about unwanted E-waste and Packaging collection.