Sustainability – how procurement can make a world of difference
Interview with Veerappan Swaminathan, Founder & Director of Sustainable Living Lab and Exco Member of the SGTech Sustainability Committee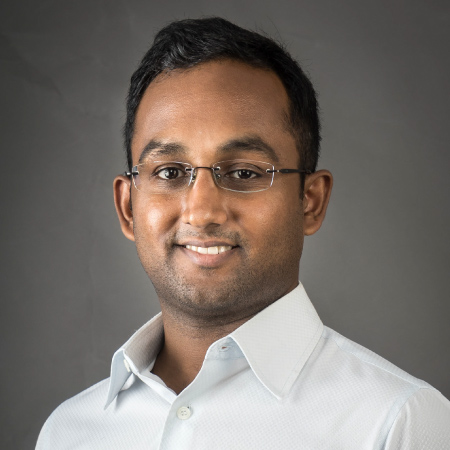 The SGTech Sustainability Committee was formed to lead the tech sector in taking collective action and to be part of the solution to Singapore's sustainability targets.
We asked Veerappan Swaminathan, Founder & Director of Sustainable Living Lab and an Exco Member of the SGTech Sustainability Committee, about the importance of the procurement function in promoting sustainability.
Q: What is the role that the procurement department plays, in promulgating sustainability across not only the company, but the industry and society as a whole?
Veerappan Swaminathan (VS): Suppliers do try and respond to the changing needs of their customers. As such, I strongly believe that customers, and in particular their procurement departments, can exert a powerful influence on suppliers by adapting their requirements. Such requirements vary from industry to industry. They could be, in the case of the ICT industry, the kind of packaging used to wrap the components of products, how much of it is needed, and whether they can be recycled or reused etc. If you are trying to procure for your fleet of vehicles, once again, there can be requirements such as procuring only electric, hybrid or at least low-carbon emitting vehicles. So, a lot of decisions can be made to promulgate sustainability and the procurement department can indeed take a lead in this respect.
Q: Are procurement departments embracing their power to influence, and if not, why?
VS: Right now, many procurement departments think of themselves as performing a back- office function. This needs to change. Procurement specialists must be made aware of their ability to influence, and perhaps more importantly, recognise that the role that they perform can have a profound impact on society and the entire ecosystem. They have an ability to change the rules of the game, essentially.

Another reason why currently they may not be embracing this power is the worry that if they create too many such requirements, they will not have sufficient suppliers to choose from. The impact of reducing the number of suppliers could be that some cost-competitive suppliers get dropped, with the net effect being an increase in the overall costs to the company. Procurement departments today tend to be very bottom-line driven, and as such, nobody wants to be the first to start and then having to deal with the consequences.
Q: Do you anticipate that the current situation and mindsets within procurement departments, which are not ideal, will change?
VS: I think many companies are cognisant of the need to evolve. How some are responding to it, given the challenges, is to continue to work with existing suppliers, but to get them to adopt sustainability practices. So, supplier education or training programs are increasingly being discussed. In tandem with that, I do observe in some contracts, sustainability requirements being added as value-added requirements. So, while the entire contract may not hinge on it, companies are nevertheless beginning to ask their suppliers to report on their sustainability requirements. In time, my hope is that it will become from being a "nice-to-have requirement" to a "must-have requirement." I am encouraged when I see such requirements in tender documents, from both government and from private-sector organisations.
Q: Do you feel there is enough focus for sustainability concerns at management board and C-suite levels?
VS: At the management board and C-suite levels, typically, the intention is there. Question is what that intention translates into, within the organisation. Do employees try to work with it or work around it? If they work around it, then it basically means often giving lip service and trying to meet the bare minimum criteria. Working with it means to truly embrace sustainability and making it a core part of their work. It is always my hope that employees adopt the latter approach.
Q: Do you feel that the regulatory framework is sufficient? Or is there room for improvement?
VS: Across Southeast Asia, there is a very uneven level of regulatory oversight today. However, new laws are being drafted and continually updated. Sometimes, the problem is not so much the adequacy of the laws, but the enforcement mechanisms. Other times, such as in Singapore, laws are tightly enforced, but the regulatory requirements can be expanded further. In time to come, I believe we can expect more requirements that internalise the costs and risks of unsustainable behavior.

The push doesn't always have to come from the government. If pressure comes in the form of new sustainable procurement requirements, businesses will have to make a choice – they can either look at them as hindrances that they need to skirt around or as opportunities to enhance their value propositions. I can say that member companies of the SGTech in general see them as opportunities.
Q: Do Singapore SMEs view sustainable practices as an opportunity?
VS: My organisation, Sustainable Living Lab, works quite a bit with SMEs and smaller organisations. I observe that generally, MNCs and some of the larger, listed SMEs pursue sustainability to stay compliant. But at the smaller company level, our survey data shows that they worry less about compliance. They embark on these activities to explore opportunities. So, it's a different set of motivating factors, depending on the size and nature of the business. Smaller companies' efforts as such do tend to be a bit more fragmented.

Initiatives targeted at SMEs need to be more palatable to them as unlike larger companies which are more financially stable and have more regular revenue streams, SMEs are less so and have shorter term horizons. Initiatives targeted at SMEs and smaller organisations need to 'sell' the shorter term benefits a bit more, compared to the longer-term focus of MNCs.
Q: Procurement is one end of the equation. The other is consumers' purchasing decisions. What is SGTech is doing to encourage change?
VS: SGTech has various collaborations with the industry to foster sustainable practices. One of these is eRevival Square, which SGTech launched in collaboration with Meta and SL2 Impact last year, to raise community awareness surrounding e-waste in Singapore. We feel that when a product turns into e-waste, it is already too late. E-waste is a multi-dimensional problem which requires the cooperation of many stakeholders to address. Hence, it is important to educate the public on how to encourage a culture of repairing and repurposing to extend the life of products in Singapore and when that is not possible, dispose them responsibly.
How does NEC promote initiatives in collaboration with its suppliers?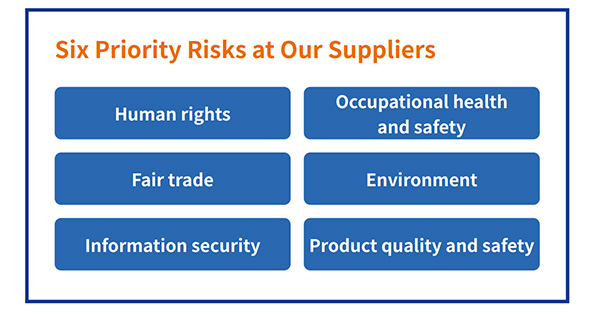 Sustainable procurement activities of the entire NEC Group are under the responsibility of the Chief Supply Chain Officer (CSCO). Decisions are made by the Procurement Steering Committee chaired by the general manager of the Purchasing Division. International subsidiaries conduct activities under the Global SCM Leaders Session, which meets annually, as the decision-making body. Guided by the Global SCM Leaders Session, we promote sustainable procurement in accordance with the culture and business practices of each country. In addition, we request that our suppliers engage in responsible business conduct, including for transactions with upstream business partners. Specifically, at each stage of basic contracts, dissemination, document check, and on-site assessment, we implement various measures to counter six priority risks, together with our suppliers. In July 2020, we revised the CSR Procurement Guidelines under the title "Guidelines for Responsible Business Conduct in Supply Chains" and began to acquire signed agreement of "Declarations of Responsible Business Conduct in Supply Chains" from our suppliers. As of March 31, 2021, we have obtained declarations from over 7,000 suppliers in Japan and abroad, including existing suppliers, accounting for 68% of the total procurement amount. Furthermore, we have made it mandatory to acquire declarations at the start of new transactions.