Displaying present location in the site.
Configurable Touchscreen POS

The new TWINPOS G5200 Series provides an extensive line of standard, pole-mount, wall-mount, wall-mount and low profile models, enabling flexible installation in a variety of store layouts.
3 Installation Choices for Various Store Formats
TWINPOS G2000Ui - Standard
The standard configuration fits into a wide variety of industry segments.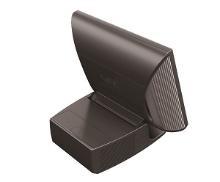 TWINPOS G5200Vi - Pole/Wall Mount
Vertical space optimization helps create more horizontal counter space for displaying promotional items or POPs, leading to better customer service.
TWINPOS G5200Ei - Flat & Compact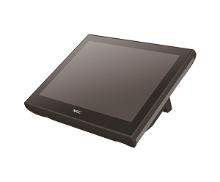 An open space between customers and staff can facilitate better communication.
Options of built-in UPS installed in the base unit to ensure continuous operation during momentary power failure.
Intiates soft-shutdown after power failure.
A low heat generating Celeron J1900 CPU enabl fan-less operation.
Fan-less operation is especially suitable for enviroments with dust or oil usage, as well as for noise sensitive places such as upscale stores or restaurants.
TWINPOS G5200 series offers a reliable and long life of Solid State Drive (SSD).
The flat surface of display is easy to wipe and keeps out dust and spill.