NEC's Digital Government
Safe & Secure Digital Government Services
Governments around the world are increasingly recognizing the need to embrace and deliver digital government services to their citizens. The 2018 United Nations e-Gov Survey showed that 193 nations are in the process of offering public services online and that 140 countries already have live portals. Some countries have already seen massive benefits from adopting digital government services which has in turn accelerated adoption worldwide.
100% Application
Denmark leading the digital government adoption trend with all maternity benefits being applied for online by their citizens.
95% Applicants
State pension applications made online in Denmark showing an encouraging reflection of the older generation's digital participation.
99% Availability
Estonia's government services available to all citizens with the required access rights as a 24 hours a day online service.
800 Years
Estonian government's estimation of bureaucratic working time saved as a result of their service being transferred online
The Need for Digitization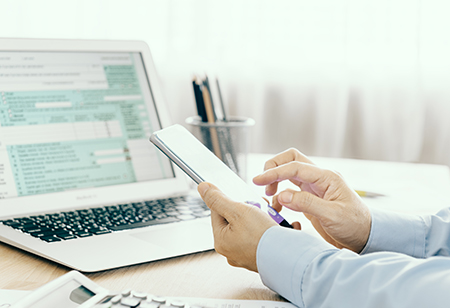 Numerous countries are now looking at ways to provide more complex services online under a safe secure environment. Digitized procedures can manage everything from birth certificates, education and real estate to death notifications, making cradle to grave coverage a reality.

Importantly, this approach enables citizens to manage government transactions themselves, eliminating the need to contact different departments during standard operating hours. This approach is being adopted in both developed and emerging markets alike, delivering the twin benefits of better citizen service and more efficient operations.
NEC's Digital Government Approach
NEC's combined technologies and assets can offer solutions which meet the varied goals of governments seeking to drive digital services forward.

Crucial to public and private sector bodies alike is the need to design whole business platforms - or even just specific requirements - that are user-centric, secure and safe yet also efficient and equitable. NEC's expertise in biometric technology via the Bio-IDiom authentication platform and NEC the WISE, the Artificial Intelligence portfolio, allow governments to deliver safe and secure digital government services that work seamlessly across multiple departments.
Digital Government Strategies using KMD & NEC Software Solutions UK
NEC joining hands with KMD and NECSWS has strengthened the technological capabilities for all parties and broadened the support available for government bodies around the world.

KMD and NECSWS bring unique benefits to NEC's strategic capabilities. The digital service offering in particular has been extended significantly, bringing sector- and region-specific expertise.
KMD
KMD is dedicated to help public organizations and private companies work more efficiently, develop their business and create better experiences for their customers.

Being a leading supplier of mission-critical software, solutions and IT services primarily to Denmark's public sector, KMD has a growing footprint in the private sector both domestically and in Sweden and Norway.

KMD HQ is located in Copenhagen with other offices in Denmark, Oslo, Stockholm and it's development centers in Poland and India.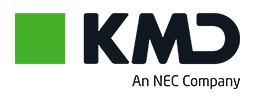 NEC Software Solutions UK
NEC Software Solutions UK(NECSWS) has a proven history in the public sector, delivering vital information when and where it's needed for central and local governments, healthcare organisations, emergency services and the police.

More than half of police officers in England work in forces that are deploying the CONNECT software to help improve decision-making, and its screening solutions are helping to screen every baby in England for hearing loss.

Based in the UK and working around the world, its 2,300 employees are helping to improve the services that matter most.

By combining the assets and technologies of KMD and NECSWS, NEC is promoting the digitization of government services globally. The business model is based on three platforms – the Common Business Platform, Analysis Platform, and Data Platform.

NEC aims to pursue an even more friendly and secure digitized world through widespread deployment of software that supports the public and governments.