Enterprise Mobility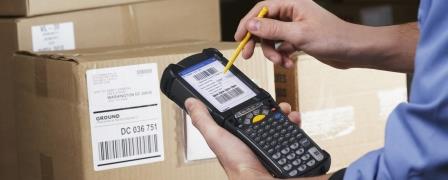 Mobility Solutions
NEC's Mobility Solution help get tasks done even while on the move. The highly integrated modules in this solution suite include HandyOrder (Sales Force Automation) allows sales personnel to perform order entry, inventory monitoring and collection enquiries using smart devices or handheld terminal, providing an online real-time ordering process over mobile networks, being designed to integrate easily and seamlessly with any ERP system.

HandyService (Field Force Automation) for Field Service Professionals to improve on service performance to streamline job dispatches, scheduling and on-line customer service management

NEC's Mobility Solution is an on-line, real-time solution using the latest network technology. These solutions have been tried, tested and successfully deployed with many back end systems, therefore customers won't have to worry about having any problems with integrating the solutions to their back end systems. Organisation can empower their workforce with the tools necessary to succeed in business more efficiently and productively.
Solutions available:
Sales Force Automation
Field Service Automation
Distribution Management System
Inventory Management System
Warehouse Management System
ERP Integration Platform
Suitable for industry:
FMCG
Logistic/Transportation
Retail/Manufacturing/Financial
Maintenance Service
Hospital/Government