NEC'S PARTNER ACCREDITATION
To extend and enhance their capabilities, NEC and SAP has forged a strong partnership, joining hands in a global alliance to undertake the joint development, marketing and sales of enterprise solutions. NEC was proudly named the first Gold Channel Partner of SAP in South East Asia and a key partner for SAP S/4HANA (formerly known as SAP Business All-in-One), SAP Business One, SAP BusinessObjects and SAP HANA.

In 2014 NEC expanded our partnership with SAP by signing a Global priority collaboration agreement (Global OEM partner) to integrate the SAP Business ByDesign solution with its global cloud-based enterprise resource planning (ERP) services. It is the first time in the world by OEM partner where NEC is granted exclusive rights in developing localization functionalities for SAP Business ByDesign.

In addition NEC attained the prestigious status of SAP Partner Certification of Expertise (PCOE). The PCOE designates NEC as a trusted advisor of SAP services and support provider. It reflects our commitment to SAP's overall standards of excellence.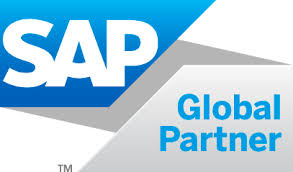 OUR SAP SERVICES
As a strategic partner of SAP, NEC offers a series of SAP solutions and services for Small and Medium Business to subsidiaries of Large Enterprises including:
• Consulting
• Implementation
• Support

Consulting
Our dedicated and professional team studies, designs, develop, and implements effective and efficient business process solutions and systems for businesses of all sizes. We recommend the solutions that best fit your business.
We provide:
• Quick and Efficient implementation of business solutions
• Unrivaled Professional Services
• Reduced Total Cost of Ownership (TCO) through Best Practices
• Increased solution flexibility in adapting to your changing business needs
• Optimized solution performance to reach your business goals

Implementation
NEC's implementation methodology ensures the successful implementation and smooth running of your business. Our expert consultants will provide knowledge and guidance needed throughout the implementation and ensure project completion on time and on budget.

Support
NEC provides prompt and quality support to ensure smooth operations by minimizing operational disruptions. At NEC, we believe in standing behind every product and solution we sell and we are committed in ensuring that our customers reap maximum benefits from NEC and selected third party products, services and solutions that they buy.