Digital Government:
Open Government Data



Economies and societies worldwide are going digital. People and businesses are changing not only how they interact, but how they access services and consume information, forcing governments to rethink and change the ways in which they serve their constituencies.

Governments today must demonstrate that they are up to the digital transformation underway. They need to prioritize mobilizing digital technologies to link strategic goals, for example - efficiency, inclusiveness, openness and sustainability across different sectors and levels of their administrations. In addition to ensuring policy coherence and long-term sustainability, institutional set-ups need to be reconsidered and adjusted to support a whole-of-government transformation that is able to deliver better results, in responding to citizen's increasing expectations. Improved governance frameworks, based on clear mandates and political support, are required for a coherent and strategic digital government to succeed. The design, development, implementation and monitoring of policies supporting digital transformation require sound co-ordination among the ecosystem of stakeholders to deliver the expected policy results.

Numerous countries are now looking at ways to provide more complex services online under a safe and secure environment. Digitized procedures cover everything from birth certificates, education and real estate to death notifications, making cradle to grave coverage a reality.
Importantly, this approach enables citizens to manage government transactions themselves, eliminating the need to contact different departments during standard operating hours. This approach is being adopted in both developed and emerging markets alike, delivering the twin benefits of better citizen service and more efficient operations.

Through NEC's subsidiary, KMD, which is the largest IT vendor in Denmark with a very strong portfolio and footprint in the digital government sector, we have the cutting-edge know how in implementing the KMD flagship solution known as the KMD WorkZone. It is a powerful Enterprise Information Management (EIM) platform encompassing all levels of government (from central to local authority) with a flexibility that allows basically any business objects and -needs to be implemented. Entity by entity, task by task, process by process, any needs can be modelled in KMD WorkZone, so that the information architecture aligns very precisely with requirements and needs. Also, the KMD WorkZone empowers control over security, governance and compliance as it is based on standard components which naturally adapts to organizational needs with its configurable low code/no code setup.

KMD WorkZone key technology capabilities in:
1) Registration of structured and unstructured data. Many users of information systems search through large amount of data trying to gain an overview or vantage point based on a mix of structured and unstructured data sources, analogue as well as digital. With the functionality of KMD WorkZone, users can automatically connect data to the right context as soon as the information is received, so that the required data is quickly and easily retrieved.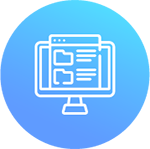 2) Flow Analyzer. Flow analysis allows analysis and mapping of process data and suggests a simpler and more efficient handling of a given information activity. It could be, for example, that the analysis shows that users never use a flow, so you may just as well shut down that option in the navigation. Or maybe the analysis shows that users are stuck in the same place in the navigation therefore prompting the need to analyze the user experience and optimize the function at that exact place in the workflow.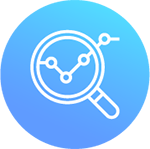 3) Checking business rules. Users can look at all the available data and build a cross-sectional index. This provides the opportunity to match business rules against indexing, so that if the handling of certain data violates the business rules, the solution draws attention to it. This could be, for example, an incorrect storage of sensitive information or incorrect registration of a document type, thus breaching the context.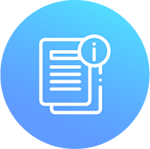 Institutional co-ordination is one of the critical challenges countries face to ensuring the coherent and sustainable development of digital government. The digital transformation of the public sector requires a shift from an agency-driven to a systems-thinking mindset, where synergies across sectors and levels of government, the private sector and civil society are understood as critical for efficient, inclusive and mature digital government policies. Policy co-ordination mechanisms are required to ensure regular exchange of data and information and consensus on policy priorities that can enable co-ownership and co-responsibility for the implementation of a digital government strategy. All the above mentioned is made possible with the KMD WorkZone.

In view of Malaysia Government aspirations to drive Malaysia as a high-income nation, the government has rolled out the Malaysia Digital Economy Blueprint (aka MyDigital Blueprint). The goal is to transform Malaysia into a high-value-added economy and a net exporter of home-grown technologies and digital solutions. The pace of digitization at the federal government will continue to pick up in the coming years. The public authorities must balance an enhanced service level with tight budgets, and this is where digitization will contribute towards rationalizing work processes and decisions and strengthening the service for citizens and enterprises.

With the KMD Workzone platform, the Malaysian government will be able to accelerate the realization and rationalization of the MyDigital Blueprint in terms of building a foundation of digitization for the society, development of field specific systems for the ministries and its agencies, renewal of government platforms and utilization of data across entities in order to create an easily accessible platform for decision making at all levels. Rationalization is also about knowing where the potential is. KMD Workzone acts on providing the answers and recommendations for both IT and processes.

For more information, please visit the following URL