UNIVERGE ST450/ ST465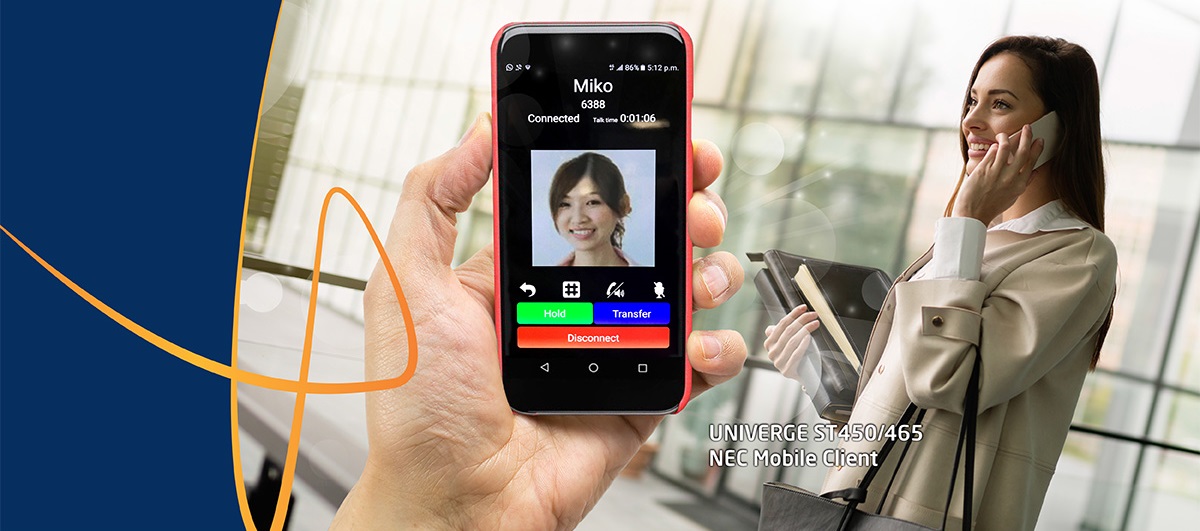 A smart mobile extension for your smartphone
Today's competitive and fast past business environment means that employees are no longer bound to a desk - you need to be mobile and be able to work where your work takes you. NEC's UNIVERGE ST450 and ST465 for Apple and Android smartphones allow you to make and receive calls from virtually anywhere, as if you were at your desk. While in the office connect to the Wi-Fi and you are now ready to handle your calls. While outside the office you can use your mobile data (3G / 4G) to handle your calls without incurring mobile call costs.

Deploying a ST softphone can save your company money by no longer having employees call-forward their desk phones to their mobile. Staff will also be able to make free internal calls and inexpensive local calls from the softphone rather than all calls being made directly from their mobile phone.

By only giving out your desk phone number (not your mobile number), you will always be contactable and you will only have a single call history and work voicemail to check. The UNIVERGE ST450 / ST465 simplifies your communications.
Anytime, Anywhere Communication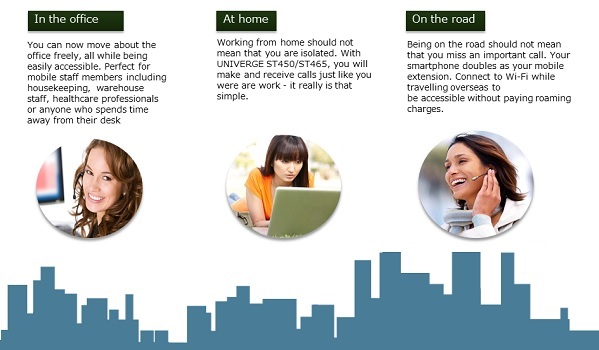 Application Features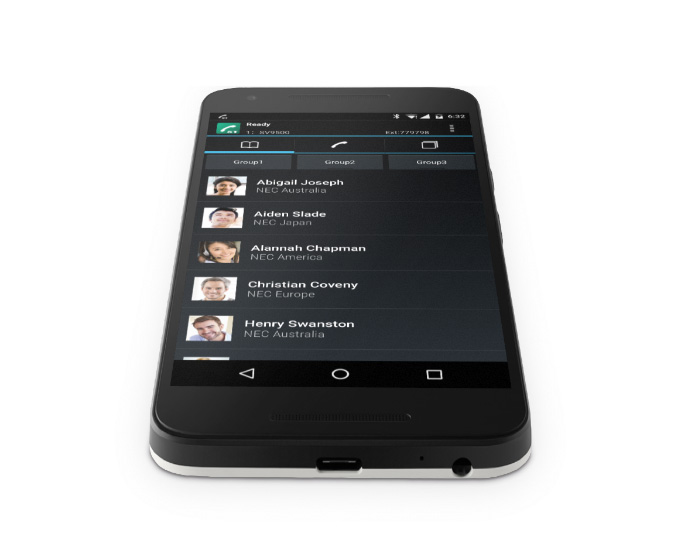 Integration to Apple and Android phone contact
Call history (Missed / Made / Received) grouped by contact
Custom speed dial panel for quick dialling
Hands-free mode
Mute a ringing call by turning over your phone*
Automatically mute or go on speaker based on phone orientation*
* ST465 feature only
Call Features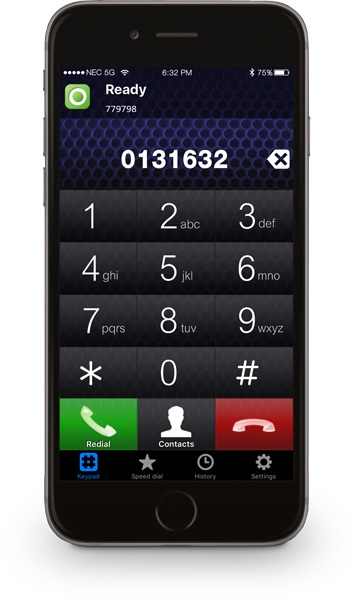 Make and receive calls
Call waiting
Hold / retrieve hold
Transfer
Call park
Call pickup
Dial DTMF (RFC 2833 / In-band)
Call forward
Call hunt groups
Configuration Diagram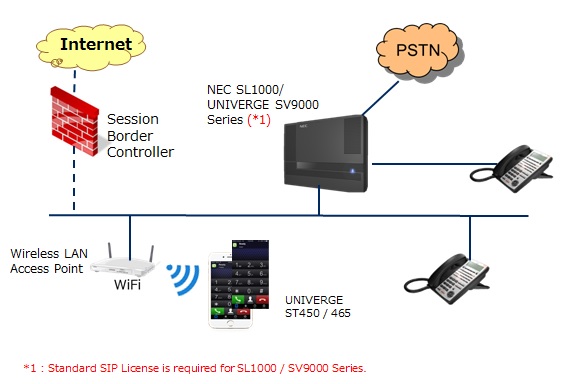 Available in the App Store & Google Play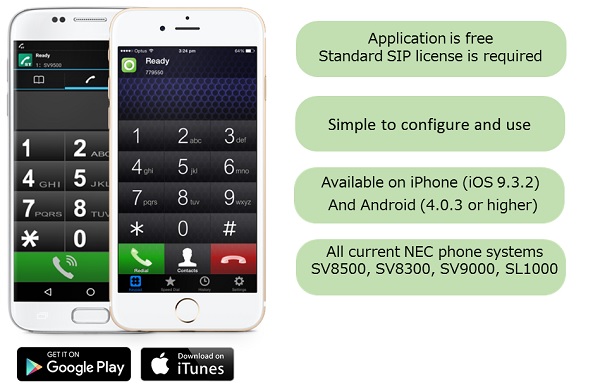 Is It Really FREE?
Downloading and installing NEC's UNIVERGE ST450 and ST465 mobile client is completely free but you will require to purchase a license and program an extension on your phone system.