Business Mobility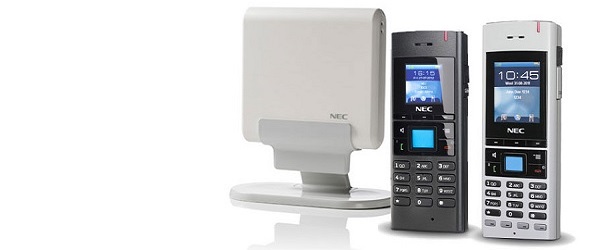 IP DECT Communication
NEC's Business Mobility IP DECT delivers on-site wireless telephony that uniquely combines the benefits of IP technology with the superior quality and facilities of the well established DECT technology. This brings:


Improved Customer Satisfaction – Callers get quick access to employees, improving customer satisfaction
Business efficiency – Employees can always be reached and seamless handover guarantees conversations continue when on the move
Increased performance – Powerful functionality such as corporate directory access, text messaging and presence
Cost savings – Easy to use wireless voice drastically reduces monthly cellular costs
For any organization – Scalable and secure communications for single office, campus or even metropolitan environments.
The IP DECT open architecture, embracing CAT-iq
To protect investments and stay competitive, Business Mobility IP DECT is based on the open SIP standard.
This basis offers compatibility to many platforms available in the market. NEC's IP DECT portfolio takes advantage of the CAT-iq standard with HD-voice quality as important enhancement to DECT and supports applications such as Unified Communications, messaging, alarming, task management and localization.
IP DECT Access Point & Handset
http://www.nec-ipdect.com/