For our retail industry customers, NEC provides a wide range of packaged solutions backed by the knowhow accumulated through our partnership with the world's leading retailers. Our customers can enjoy one-stop support for future-proof operations encompassing IT consulting, solution implementation and deployment as well as store system operations and maintenance.

Achieve the store system operation efficiency necessary for your store openings
Create dynamic sales spaces suited to your customer needs, and get the most out of customer touchpoints
40 years of effective support experience dealing with 53,000 stores
Comprehensive support from development of hardware and software to management after installation
Wide product lineup that covers stores, headquarters, and a range of businesses, regions and countries
We are working to enhance customer experiences globally with innovative and end-to -end omni-channel solutions utilizing technology such as Facial Recognition and AI.
OMNICHANNEL INTEGRATED RETAIL SOLUTION
Stand-out service and looking after loyal customers is key for retail businesses to compete in today in light of lofty customer demands. iVend Retail's technology suite delivers so much more than just a Point of Sale system. Transact, up-sell, and liaise with your customers using technology that seamlessly integrates stores, inventory and back office operations.

iVend Retail is the most complete out of the box omnichannel solution on the market today, covering everything from Point of Sale to back office to head office operations with integrated mobile POS, eCommerce, digital coupons, reporting and analytics and a customer loyalty program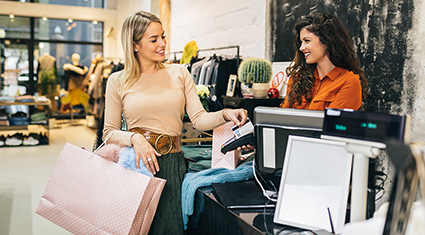 Get the most accurate data with the most advanced AI technology in video analysis to exploit data from the store, translating them into knowledge of consumers' habits, tastes and preferences, and using them to create more profits for business while also enhancing the shopping experience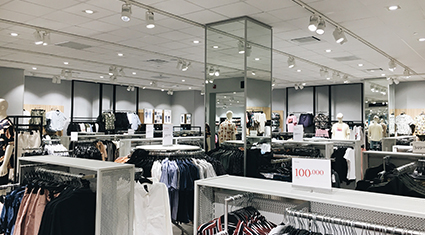 HIPERWALL COMMAND CENTER SOLUTION
In any control room it is essential to provide immediate access to all the required information in order to quickly assess a situation, to maximise situational awareness and to take the appropriate swift action. Efficient decision making is paramount.

With Hiperwall, the management of vast amounts of information combined with maximum flexibility enables the operator to visualise crucial real-time content efficiently. The operator can zoom and position any content as required, utilising the full resolution of each screen, whilst maintaining full control over all data sources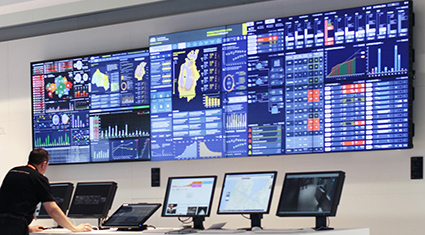 The NEC Collaboration Board Series meets the needs of the modern workforce by providing the crucial link to colleagues and clients. It is ideal for applications in higher education and in corporate meeting rooms.

The CB Series comes equipped with its own embedded computing unit, without the need for a laptop or CPU. It also provides the embedded Whiteboard Mosaic Canvas and visual presentation tools, as part of a live display.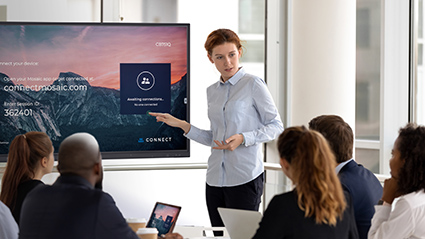 AI and IoT-based customer-friendly eco-friendly store

Headquarters and store systems
NEC provides the headquarters and store systems for one of the largest convenience store chains in India.
Global Partnership with Retail Solution
Creating stores loved by everybody around the world. NEC collaborates as a global partner in business expansion of 7-Eleven.

Retail Solution
Best in class POS solution has unlocked more opportunities for Alfamart to accelerate its business.
Comprehensive Retail Solution
NEC offers one-stop support processes for distinctive shopping mall operations